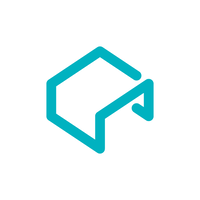 We've noticed an exciting trend of Eco-progressive tech companies taking root and blossoming in the notoriously grungy, yet sunny, Los Angeles city.
One particular tech company's mission is to improve and enhance the environment with functional self-sustaining homes that improve lives. Currently, they have started their mission by focusing on beautifully designed accessory dwelling units (ADUs).
Cover Technologies is an Eco-progressive tech company founded by Alexis Rivas and Jemuel Joseph in 2014. Cover is the one-stop shop for backyard studios/ADUs. Utilizing software to design and manufacture custom prefabricated structures, Cover also takes care of city permits and construction. Soon, this tech company hopes to expand to single & multifamily developments.
According to Rivas via Los Angeles Business Journal the COVID-19 pandemic has not slowed production for the company; reporting Cover has had "two record sales quarters". Correspondingly, the company is growing their Gardena-based office and is looking to bring on a: Recruiter, Manufacturing Engineer, Staff Mechanical Design Engineer, Product Manager / Front-end Engineer, UI-focused Full-stack Engineer, Design Development Engineer, Quality Engineer, and CNC Operator.
Cover Technologies has partnered with Fabric Staffing to help recruit and grow their tech team.
For more information on Cover's open jobs click here
For more information on Cover Technologies click here