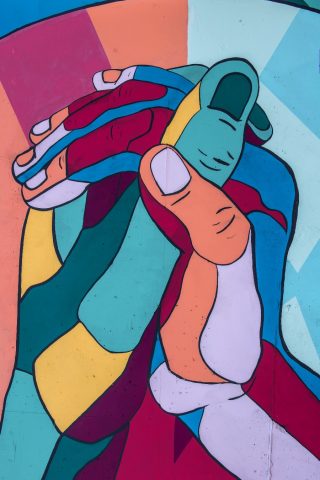 The best way to strengthen and attract diversity within a company is to stop talking about diversity and inclusion and do it.
Highlighting the words "diversity and inclusion" on a companies' jobs page is great, and it gets the point across. But it does not indicate exactly how the company is making a direct appeal to strengthen and attract diversity.
Here are 3 tips on how to best strengthen and attract diversity to your company:
Employee Resource Groups (ERGs)
An employee resource group is a network of employees within a company who meet-up based on shared goals, characteristics, and/or culture. Many ERGs are contributed of women, veterans, LGBTQ members, and various members of cultural backgrounds. ERGs have many benefits beyond candidate retention and recruitment, other benefits include:
Increased employee engagement
Establishing an inclusive environment and allowing members to embrace differences and accept them
Professional developments, mentorships, and team building
Opens the floor for informal shoptalk to bounce ideas, leading to new business innovation
Diversity and Inclusion Training
Mandating the completion of diversity and inclusion training for all members of a company is another example of how to strengthen and attract diversity. Diversity and inclusion training should involve open engagement from all employees. Addressing issues that may arise in the workplace; unconscious bias, cross/intercultural communication, and microaggression are a few examples. A few providers of diversity training programs are:
HRDQ – Three-hour workshop and game designed to help employees increase their own cognitive social awareness while encouraging positive communication.
eCornell – Online 2-month workplace diversity training that is specifically engineered for business owners, executives, and managers.
ProProfs – Located in Santa Monica, California, the company has built a platform for people to create digital courses, games, quizzes, and other tools.
Ethical Recruiting/Employment Processes
Ethical employment processes are great examples of how a company can strengthen and attract diversity. These processes help to remove unconscious bias from all phases of the employment cycle; from recruiting candidates to promotions and bonuses. A few examples of ethical employment processes are:
Blind Hiring processes – these processes are structured to present the analysis of an individual's ability through the assessment of data excluding any personally identifiable information (name, age, location, alumni, race, etc.). The processes rely only on the analysis of individual performance.
Cognitive aptitude exams – current recruiting processes have many candidates taking exams to prove the application of their ability. These tests are usually designed as a practical application of knowledge, but these only scratch the surface of what hiring managers are really looking for; the ability to critically think, problem-solve,  learn/understand, utilize teamwork, leadership, and applying/teaching a new skill. Cognitive aptitude exams do this, thus providing a more ethical predictive analysis of an individual's job performance.
The best way to strengthen and attract diversity within a company is to stop talking about diversity and inclusion and do it. A company can do this by creating Employee Resource Groups, mandating diversity and inclusion training for everyone, instating ethical recruiting/employment processes, and much more.