Fabric Staffing is the leading technical staffing agency within the Los Angeles, California and Austin, Texas region.
Unlike traditional contingent staffing agencies that charge a fee per hire. Fabric Staffing provides a unique subscription-based model, offering employers a flat monthly fee to help build and grow tech teams at a rapid, cost-effective manner.

While increasing candidate's Quality and Retention

We move at your speed. MONEY save over time is a variable dependent on each company's hiring enthusiamsm

On average we save clients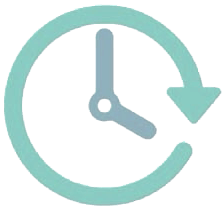 ~40 Hours/Week
on sourcing recruiting, scheduling, follow-ups etc.
The best engineers are never looking, they're found. 95% of our candidates are found through active recruiting and not job boards.

Active recruiting/referrals efforts, versus job boards

A company would like to make a new hire, every month, for twelve months, at an average
SALARY OF $140K
ZeroFee Unlimited Hires – month to month

$120K Total
for 12 months (unlimited hires)
Contingent
Average 20% Salary

$336K
for 12 months (12 hires)

90% of our placements remain employed after 18 months
SPECIALIZATION
Our recruiters are industry specialists, not generalists, and offer a consultative approach identifying key qualities crucial to needs of client. Contingent search has a tendency to try to push candidates to "close the deal'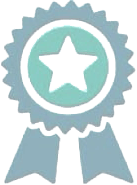 6 month GUARANTEE on all hires. Proven track record for start-ups
like: Tinder, Headspace, Clutter, AppliedVR + many more.
Offices in LA & Austin.
Disruptive technology is everywhere and it's time for traditional recruitment to catch-up.
Our dedicated staffing professionals employ outstanding knowledge of the tech/software industry. Our technical recruiters work with you, actively listening to understand your professional experience and matching the career path you desire.
At Fabric Staffing, our teams specialize in rapid growth hiring. We coexist with innovation and utilize the best technological advancements to ensure connections between employers and candidates. We act as an extension of your company, helping you develop strong professional relationships with developers.