Living in the age of technology; it is no secret the fastest growing companies today are based around the advancement of technology and/or computer software. Simultaneously, the employment of software engineers/developers and other IT-related jobs are in high demand.
According to the U.S. Bureau of Labor Statistics, the demand for software engineers is predicted to grow 22 percent from 2019-2029, faster than the average for all occupations. According to Indeed.com computer science degrees are the top 3 in-demand majors in 2020.
Due to the growing popularity of individuals seeking more information on software engineers we wanted to address this demand, to help answer the popular question:
How to succeed early as a software engineer?
To address this question, we reached out to Sunil Bhanot, who is in an Engineer Leadership role for Amazon Music. We asked Sunil: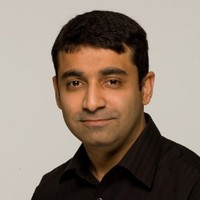 What is something you need in order to be a successful software engineer? 
How can a software engineer ensure success early in their career? And in 2021?
What can you expect as a software engineer leading into 2021?
Sunil started his journey as a software engineer in 2004 after graduating with his Master's degree in computer science. The initial spark of Sunil's passion for software engineering was the discovery that software development unbound him from future limitations surrounding employment.
"In my first few years of college, nothing was clear to me about what I wanted to do. One of my first projects was building an e-commerce website selling watches. In one month, I was able to build something that I would be able to use commercially. The fact I was able to build something like this and apply it to any business, was an incredible moment of realization for me."
Question 1
What is something you need in order to be a successful software engineer? 
"You need to be either passionate or tenacious."
According to Sunil, an essential behavior of a software engineer is to be either passionate or tenacious about their work. "If you have a passion for coding or are a natural with it, you will have it easier."
Sunil's definition of a passionate software engineer is someone who:
Takes ownership in what they build
Genuinely cares for the code, customers, job, and company
Loves to tinker with technology
Drives innovative solutions
Keeps learning
Individuals who are naturally tenacious, also make some of the best engineers, according to Sunil. These software engineers have an organic instinct to stand at a problem until the solution is made clear.
Successful tenacious engineers are those who:
Have a knack for "unblocking" themselves
Have a curious mind
Optimize resources available to them
Think outside the box
Question 2
How can a software engineer ensure success early in their career? And in 2021?
"Find a mentor early and ask yourself, are you interested in software engineering for the career or are you passionate about it?" 
Sunil stated that individuals who already have a passion for software engineering are already doing what it takes to be successful. A mentor for these individuals will help refine their passion and assist in the transition to a professional environment.
Sunil included that a mentor for individuals interested in the career of software engineering may help them find their passion for software engineering. They can do this by offering key advice for defining their future engineering path.
"Keep learning."
Sunil states that individuals must find ways to hone their skills by making a development plan to learn new technologies and build hobby projects. Even if coding doesn't come naturally, if you make a repetitive effort and are open to learning, it will become muscle memory.
"Set up a professional environment for yourself."
In 2020 a lot of tech companies have moved to remote work environments. This trend will continue to grow in 2021 due to COVID-19. Even though you are working from home, you must maintain a professional mindset (good internet connection, good audio, video, etc.)
"First impressions are important, especially when things are done virtually, it is what an employer will remember you by."
Question 3
What can new software engineers expect leading into 2021?
"When interviewing for a job, even remotely, there are certain characteristics that stand out to hiring managers. They want to see your interest and drive as a software engineer. They want to know how you have conducted yourself outside of academics to further your knowledge. Those who genuinely like something will learn and work on it and not just talk about it."
"There are a lot of new and exciting opportunities around now, which were non-existent when I first started. But it is also just as competitive. Take advantage of free resources. There are plenty of free and discounted services for students (AWS gives free $100 credit for students and LinkedIn is a great tool to help connect to mentors). Don't waste these opportunities."
Sunil answers the question further by giving advice on what software engineers can do to stand out and achieve success:
Demonstrate initiative and ownership (what have you done without being asked?)
Genuinely care about the code, customers, company, and colleagues
Have a curious mind and always keep learning
Take pride in what you do
"Companies are not just looking for a CS degree, they want to see ownership. The supply and demand for good engineers and companies are almost equal. Grab every opportunity with both hands, show that you deserve to be there, and give 100%."