Want to know what the daily life of a tech recruiter looks like in 2020?
Like most jobs, no two days are the same when you are a tech recruiter. Tech recruiters play a critical role in a company's employment process. Not only do they source applicable candidates for their client's jobs. They also coach individuals throughout interview/employment operations, manage clients' recruiting processes and perform as a liaison between candidates and employers.
What makes Fabric Staffing's tech recruiters different from the standard recruiter, is our dedication and positive impacts made on our communities. Fabric's tech recruiters are not solely focused on "filling jobs." We understand how impactful employment processes are for the individual and the company. Because of this, we take initial steps that create lasting relationships with our candidates and clients.
To help you better understand the daily life of a tech recruiter, and why Fabric Staffing's tech recruiter is considered the best in Los Angeles. We asked our team these 3 questions:
What do your day-to-day look like?

Jolene Ho (Recruiting Manager): The first thing I do when I wake up is to open my laptop, check emails for anything pressing, and read up on daily tech-related news. I like to stay updated on news involving recent rounds of funding or lay-offs for tech companies in my area and new technologies.
Next, I follow up with my current candidates in processes, schedule interviews, and coordinate the next steps with hiring managers. I jot down a checklist of my game plan for the day; what roles I am sourcing for, and what candidate sourcing strategies to execute.
An effective sourcing strategy I use to connect with a great candidate is initially understanding all I can on that person's profession before reaching out to them. I look for as much information I can on each individual through LinkedIn, GitHub, personal websites, or other digital work/project portfolios.
For example: When sourcing for candidates on LinkedIn: I check their current job, how long they've been there for and type of employment (full/part-time), then look at their work history (looking for specific words that determine whether or not they seem happy in their current role).
This helps me build authentic relationships with candidates by showing I care enough to take the time to learn about them and make sure they are an actual fit for the job. Once I find a great candidate, I either send a short but sweet note in a connection request on LinkedIn. Or I use magical recruiting tools to find email addresses and send them a brief yet professional message about how I found them and why I am reaching out.
Karolina Demiańczuk (Tech Recruiter): I start my day with a fresh cup of coffee while replying to emails and messages.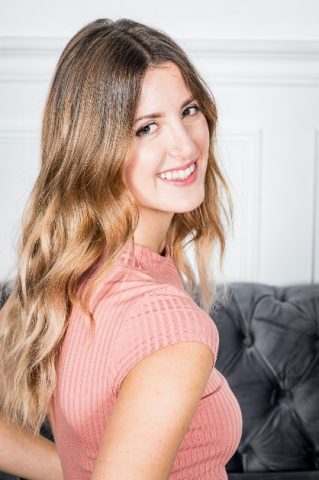 I feel it is important to respond to all emails from potential candidates, even those who are not interested in the positions I have to offer.
After that, I check over the current status of each of my candidates within our hiring processes. Updating how many candidates we have in the pipeline, what stage of the process they are in, and what next steps are required for each candidate. I also follow up with candidates, scheduling and prepping them for interviews.
Next, I reach out to the engineers I have previously worked with to inform them of any new position openings; just in case they know someone who could potentially be a good fit!
For sourcing new candidates, I use a variety of different platforms, including but not limited to LinkedIn, Indeed, GitHub, AngelList, and our internal candidate database of thousands of engineers on Crelate. I schedule calls with the most suitable candidates for the position and conduct screening interviews.
Most days I present a new candidate to one of our clients. I prepare presentation notes on each candidate and their resume to discuss with each client the candidate's background, past projects, and why they are a fit for the role.  If the client is interested in the candidate and wants to initiate the hiring process, I make sure to execute what is necessary to do so.
At the end of my day, I make sure to reflect on the day that passed, what worked well and what I could have done better, and make a game plan for the next day.
How has your work changed due to COVID-19?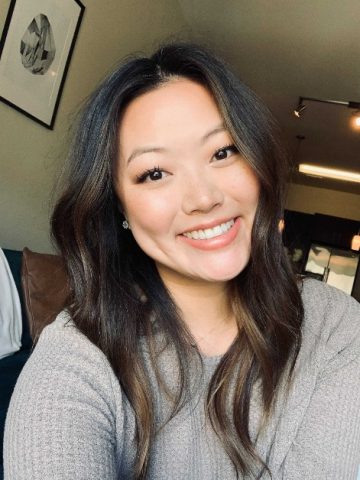 Amy Yoo (Technical Sourcer): From working in the office to working from home has been a huge change, but I do appreciate that my company is willing to work with the team and their safety/concerns regarding COVID-19. I do miss working with my coworkers and seeing them face to face, but I am appreciative of all the other communication platforms we have these days to still feel connected and communicate with one another. It makes us become closer as a team as well.
Tom Callahan (Director of Recruiting): The nature of my work hasn't necessarily changed in the sense of end goals. That being said, internal communication has become ever important to make sure everyone is on the same page for what needs to be done. At Fabric we have done well to adapt to this change.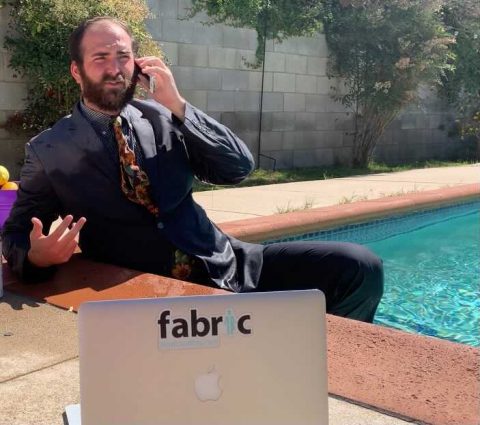 We have further adapted to the change by making efforts to understand what protocols companies are implementing due to COVID-19 and what the pros/cons are. This not only helps our company personally adapt to what our clients are doing. But also helps push our candidates ahead of the field.
How do you personally feel about your job?
Jolene Ho: I love my job. When choosing a career in the past, I was always getting bored with the work I was doing, and I didn't feel mentally stimulated enough. Tech recruiting however is stable in that way; it always keeps me on my toes and allows me to interact with high-caliber tech professionals who teach me a lot about the latest in technology. I learn new things every day, and it is directly from industry professionals, and there aren't many occupations you can say do that.
Outside of Fabric Staffing, I run the LA Chapter for a national nonprofit called ChickTech. ChickTech provides community and resources for young and adult women. For the youth, we partner with high schools to host STEM workshops in hopes of exposing young women to STEM fields. This helps empower young women about the industry before they know how potentially intimidating it can be. For adults, we host conferences, networking events which include happy hours, panels, and speakers. ChickTech also combines our two programs to help establish mentorship programs.
Recruiting is important to me because it's essential right now with so many talented individuals looking for work due to COVID-19. The fact that I get a chance to help people find jobs and help companies grow their team (which is helping them scale their businesses and our economy in return), makes me happy – and I'm happy to do so.
Karolina Demiańczuk: I love my job. I feel that I truly change people's lives by helping them discover new opportunities and grow in their careers.
The people I help are very grateful to me for reaching out to them and assisting them in finding the best career path.
We strive to provide a high-quality experience for both clients and the candidates and want to build long-lasting relationships. I feel especially needed now more than ever due to COVID-19. I receive many emails and messages from people asking for jobs and I feel personally responsible to help them.
I also feel fortunate to work for a company that helps me grow personally and professionally. But most importantly, to be a part of such an incredible team that we like to call family.
Amy Yoo: I really do love my job. I just started a few months back when COVID took a hit on the hospitality industry and me with it. However, I've always wanted to pursue tech recruiting and was so grateful that Fabric Staffing gave me a chance to join their fast-paced and nimble group.
Working remotely and being able to do Zoom/Skype calls and phone calls have been working extremely well versus doing everything in-person. Of course, I do miss the person-to-person interaction, but with everything going on with the pandemic, having other platforms like Zoom, Google Hangouts, Slack, and/or Skype has been giving me more creativity by speaking to others in a way where I can still have those professional interactions.
Recruiting is so important, especially during these times. I want to be able to reach out to many people and help everyone and anyone that may need our help with recruiting, advice, and tips. It's an important job as an employee and/or friend to spread the word to ensure everyone gets the chance to be productive and proactive during these times.
Tom Callahan: I personally love my job. I get to use my soft skills to create conversation and help companies grow.
My ideas about the recruiting industry have not changed since COVID-19, I still feel that you cannot force a connection between a candidate and a company. You can only guide the two together.
As a tech recruiter, I feel I play an important part within my community. I assist in the growth process of some of the coolest tech companies in LA who are changing the world. While also helping individuals advance their professional growth.
Tech recruiting is personally important to me because it allows me to understand the different trends that are happening in the tech scene before becoming mainstream. This allows me to have knowledge about things that people might have heard of, but don't necessarily know about.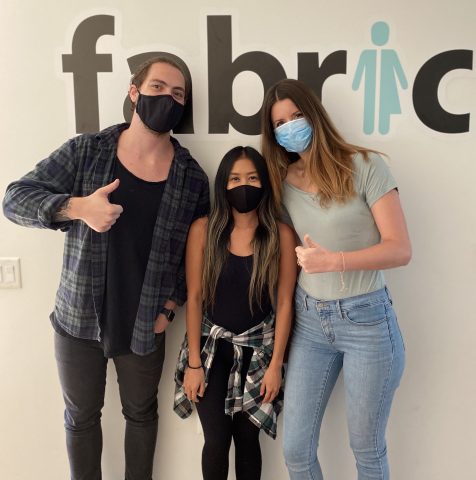 There you have it, now you know what the daily life of a Fabric tech recruiter looks like and what makes Fabric Staffing's team the best.
We are dedicated to positively impacting our communities and creating lasting relationships with those we help. We've got you covered!