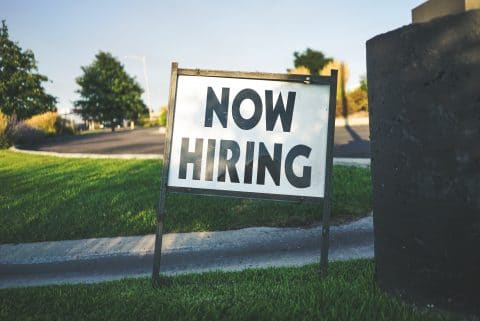 Looking for information on tech recruiting? Specifically, different types of tech recruiters?
What are the differences between in-house and agency tech recruiting resources? Why do companies utilize third-party tech recruiting agencies? Are tech recruiting agencies better than in-house recruiters?
Understanding what recruiting resources are available is the first step toward expanding a professional team. The second step to strategically raise the skillsets of technical teams is acquiring quality candidates. Great talent helps strengthen company culture and progress the business's success.
Throughout this article, we explore the questions above to improve our comprehension of available growth strategies and recognize which resource fulfills our company's objectives. We examine in-house recruiters and agency technical recruiters; discovering the capabilities of each team through their individual network, training procedures, and time optimization.
Tech Recruiting: It's All in the Network
The most important resource for any tech recruiter is the candidates they know. Every tech recruiter's personal network is interdependent on their ability to enhance the quantity and quality of their technical talent.
In-house recruiters are company employees who acquire talent exclusively within their company's focus and geographical location. In-house recruiters traditionally remain within a familiar industry throughout their career (health, education, aerospace, etc.) to develop an effective industry-specific network. In-house recruiters commonly egress from technology-specific roles, progressively managing all of their company's open positions. They recruit for professionals within all departments; sales, marketing, finance, customer service, and more. As a result, many in-house recruiters are unable to amass a sufficient database of technological experts, leading to their inability to source a sufficient number of qualified tech candidates.
In contrast, agency recruiting teams are comprised of technical recruiting experts with a network of distinguished industry experience. They have a proficiently-defined technical network that is continuously expanding. These agency tech recruiters work with hundreds of companies within multiple geographic regions and industries and have the ability to extend an assortment of job opportunities to their candidates while adding new professionals to their network. Agency tech recruiters are known to ingress completely within the tech industry, building global relationships with technology professionals and focusing solely on opportunities within the tech industry daily.
Are in-house recruiters more effective compared to agency tech recruiting?
In-house and agency recruiting resources hold different specialties, functions, and costs. Both are undeniably beneficial and connect to specific solutions for every company's circumstances.
Is the company planning to rapidly expand the team or just a few positions? Is the company developing a specific team or department that needs accurately defined skillsets? For how long is the company planning on hiring?
Tech Recruiting: Recruiting Training – A Continuous Learning Trajectory
Successful recruiting is effortless when you have the necessary experience. Continuously learning about tech recruiting strengthens every recruiter's confidence. Training builds necessary job skills, reduces mistakes, and strengthens team deficiencies while increasing positive recruiting results.
Most in-house recruiters are generalists when it comes to recruiting. They do, however, demonstrate a deep understanding of their company's culture. In-house recruiters receive the basic training on how to engage, source, and vet candidates through their company's standardized processes. Customarily, in-house recruiters are limited by their knowledge of how-to aggregate tech professionals and may not be fully able to understand the information on a developer's resume. Some do not receive sufficient or extensive training on the functions of ever-changing software tools or languages or specifically: how to identify a great software engineer.
Agency tech recruiters specialize in hiring technology-centric positions. They are trained on how to accurately interact with engineers; how to initiate/maintain conversations with technical candidates, and how to attract quality tech professionals to opportunities. Agency recruiters are inducted into continuous training experiences, building the necessary skills to examine candidates at a managerial level. They understand the nuance of software tools, languages, and processes. They can distinguish different functions/capabilities of technical tools and provide candidate solutions for multiple departments whose needs vary in complexity.
What are some additional differences between in-house and agency recruiters?
Tech Recruiting: Time and money
Another key difference between in-house recruiters and agency tech recruiters are how they optimize their time to save the company money:
In-house recruiters are employees of the company. They receive salary/hourly compensation along with medical, health, and retirement benefits. For this reason, in-house recruiters work best at managing long-term hiring needs while developing growth strategies that expand over time. In-house recruiters have a clear comprehension of company culture and hire employees that fit within that province. Culture-focused recruiting practices generate in-house recruiters a slightly higher ability to retain candidates for a longer period of time. Leading to reduced margins on recruiting, hiring, and additional training.
Agency tech recruiters are optimal for inexpensive and technology-specific growth strategies. Agency recruiters are compensated from a percentage of each successfully placed candidate or through a standard month-to-month recruiting service fee. Agency recruiters work as a collective team of tech recruiters, utilizing effective sourcing strategies to find high-quality talent for their clients. They are able to source higher quantities of quality candidates expeditiously while maintaining a consistent volume of candidate submissions over time. This reduces company costs and usually yields a higher-quality talent pool.
Why do companies utilize third-party recruiting resources?
Companies often utilize third-party technical recruiters for specific resources that in-house recruiting teams may not be able to adequately provide. Third-party staffing agencies demonstrate technology explicate training procedures, technology defined networks, and inexpensive pricing solutions. 
In summary: Many companies prefer tech agency recruiters because due to their ability to save time and money while yielding quality recruiting achievements.