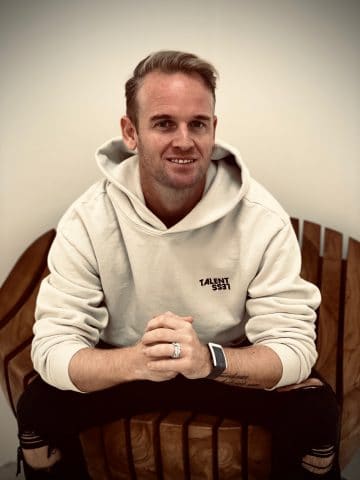 "I grew up in the projects of South East London. My dad worked two jobs and I never had much growing up. My family, however, were extremely loving and ultimately, that's all I needed." – Rory Bebbington CEO of Fabric Staffing
Today we commemorate our CEO Rory Bebbington in celebration of "National Boss's Day."
We asked Rory three questions: What brought you to where you are today? At what point might you feel/felt you've met true success? How do you envision the future of recruiting? 
The answers to these questions give us an understanding of the meaning behind the creation of Fabric Staffing and its future.

"I had a vision to help companies grow by not gauging them with huge (recruiting/staffing) fees, but with a subscription-based model that would not only benefit a company's bottom line but also make ours (Fabric Staffing) more predictable." – Rory Bebbington
Question 1: What brought you to where you are today?
"My dad worked hard to put me into a good school, and I remember whilst in high school – other kids would always look down on me because I never had the latest sneakers, gear, etc. That still fuels me to this day, in fact."
From a young age, Rory understood the meaning of living without. Growing up in the projects of south-east London; stereotypically referred to as the dirty, rough, and poor region of London. Rory's city was ever-changing and growing, he witnessed shacks become skyscrapers and mounds of dirt evolve into fashion centers. Rory watched his father take 2 jobs in order to support their family and assume the duty of "provider." Poverty did not stop Rory's father from doing his best to place Rory into good schools, in the hope his son received the best education possible.
Through this experience, Rory learned something great and almost enlightening: through harnessing the negative energy the world presented to him and transforming it into positive energy (or grit). He could become anything he wanted, and greatness was his manifestation to interpret.
"From an early age, I wanted to be a DJ/ Music Producer, but everyone thought I was stupid for wanting to do that, and that I'd never be successful."
The moment Rory's adolescent ears heard music, he was determined to become a music producer and travel the world DJing at various venues. There was always something raw and organic about music and the way it vibrated Rory's reality. He took everyone's doubts and used them to fuel his passion.
"Well, I ended up traveling around the world, DJ'ing in front of huge crowds, built my own recording studio (which I still have), ran 4 record labels, and did multiple compilations for the likes of Sony, Universal, and Warner Music Group."

Music is what drove Rory to leave England, and eventually to America and the creation of Fabric Staffing. Now, nearing the start of his 40's, Rory has run/owned multiple successful companies and real estate, married his soulmate (as he likes to call his wife), and currently has "an amazing team of staff that I consider family."
"The moral of this story is that I never gave up on my dreams, I always strived for more, and the more that people would tell me I couldn't do something – I would not only do it but exceed any expectations." 
Question 2: At what point might you feel/felt you've met true success?
"I think after the first year of doing Fabric. I walked away from a great company prior (to creating Fabric Staffing), with great people where I spent seven very successful years.
It was a really tough choice but one I felt I had to make. It was certainly a gamble but one I knew I could control. I've never been a betting man, but I always felt that by betting on myself – I ultimately controlled the outcome.
I wanted to create something different with Fabric, not a difference in culture, as I knew I could replicate that. But by creating a niche in the recruiting/staffing market with a unique business model and quality results.
I had a vision to help companies grow by not gauging them with huge fees, but with a subscription-based model that would benefit their bottom line, but also make ours more predictable."
The initial vision of Fabric Staffing for Rory is offering security in a market dependent upon unknown results and changes. Rory created an employment agency that could offer secure paychecks to his staff, who before, suffered from constant stress about financial wellbeing. His vision also made capital exchanges with customers fair and equal for all parties.
When Fabric Staffing's vision erected a year after the company's inception, Rory felt he had finally touched true success.
Question 3: How do you envision the recruiting/staffing industries 5-10 years from now?
"I don't think it will change that much. I think that certain mediums around recruiting will, but I don't think that the recruiting business at its core will change.
It's (the recruiting/staffing industry) similar to the real estate industry; did Zillow, Redfin, etc. change the real estate market or put brokers out of business?
No – they just made it easier to look for properties to rent/ buy. It's the same with recruiting."
Recruiting/staffing is and will always be about people. People don't work for companies, people work for people, and a human touch will always be an essential tool within hiring processes.
Conclusion:
Rory Bebbington understood there is something he can change in the recruiting world. By building Fabric Staffing Rory was able to innovate and implement that change, while positively influencing the lives of those around him.
The Company:
Fabric staffing is an IT employment agency located in Marina Del Ray, California.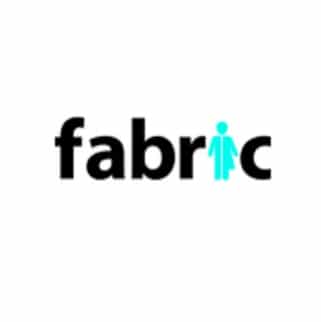 Fabric Staffing recruits for junior – executive-level IT/technology-focused jobs ranging from software, hardware, data, and technical product/project management. Established in 2016, Fabric Staffing is revolutionizing the future of staffing/recruiting industries by combining authentic and professional employee training with modern technologies. Fabric Staffing offers diverse and ethical staffing solutions focused on a people-first approach; delivering exceptional service quality while saving everyone opportunity cost (time & money).
The inception of Fabric Staffing was founded through the ambition of wanting to do something different and more with the current recruiting/staffing industry. The vision of Fabric Staffing is to help companies grow exponentially without the worry of grotesque service fees, and to lead/create the industry standard of how employment agencies should train; operate; and innovate.
Fabric Staffing is not a "band-aid" solution. Our well-educated and experienced employment specialists, help build lasting recruiting/staffing solutions. We assist in implementing and refining our client's hiring processes; while establishing a quality candidate pipeline.
Our team of recruiters specializes in rapid growth hiring for technology companies. As well as finding innovative solutions to best address the needs of customers and candidates. We are responsive, consistent, and will positively represent an extension of any business or industry. At Fabric we coexist with technology, streamlining the best advancements to ensure connections between employers and candidates. We are a young, energetic, and unique start-up transforming the way current staffing companies operate. Our model proves for itself, saving our customers copious amounts of time and money, again and again.