Staffing Made Simple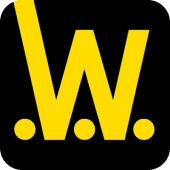 Wonolo is an on-demand staffing platform that is changing the way businesses fill their immediate labor needs.
Every day, Wonolo creates flexible opportunities for individuals to make extra income, learn new skills, and change their lives. At the same time, saving companies money by connecting them with talented people within minutes.
Wonolo specializes in providing a broad range of jobs from warehouse, delivery, and merchandising, to event staffing and admin roles. Wonolo is currently available in NorCal, SoCal, NY/NJ/PA, Chicago, Dallas, Nashville, Atlanta, and Phoenix.
Wonolo's Vision: The Future of Staffing
Wonolo recognizes the barriers that make it difficult for people to find fulfilling work and for companies to find quality workers. Wonolo believes that there's a better way to connect people and jobs. A transparent way that brings together people from diverse backgrounds. An equitable way that aims to make broad job opportunities available to everyone. A versatile way that supports flexibility for workers and businesses alike. That's why Wonolo exists.
Wonolo is passionate about solving these problems with a technology platform that enables people to choose work that works for them instead of the other way around
Wonolo is a rapidly growing tech startup with great traction and growth opportunities. They are a team passionate about truly impacting people's lives, building an amazing community of people who want to change the status quo of making work flexible, and disrupting a $100B+ market (contingent labor).Wonolo lives by these values and hire accordingly.
More Info on Wonolo
Wonolo has raised a total of $52.9M in funding with over 5 rounds of investments. Their latest funding was raised on Nov 19, 2018 from a Series C round. Wonolo has a total of 15 investors, most recent investors are Cendana Capital and Tuesday Capital. Wonolo's post-money valuation is in the range of $100M to $500M as of Nov 19, 2018, according to PrivCo
Wonolo is also backed by leading investors including Sequoia Capital, Bain Capital Ventures, DAG Ventures, PivotNorth, Base 10, AMN Healthcare.
Wonolo is a Great Place to Work-Certified company, delivering a consistently high-trust experience for all employees. Wonolo values diversity and iscommitted to creating an inclusive work environment. Wonolo provides equal employment opportunities for all applicants and employees.
Wonolo is headquartered in San Francisco, California, and has a second headquarters in Nashville, Tennessee.
Wonolo is hiring! Click Here for more info!