Fabric Staffing is the leading technical staffing agency within the Los Angeles, California and Austin, Texas region.
Unlike traditional contingent staffing agencies that charge a fee per hire. Fabric Staffing provides a unique subscription-based model, offering employers a flat monthly fee to help build and grow tech teams at a rapid, cost-effective manner.
Expert Services
Senior level technical staffing search quality
Responsiveness
Regardless of the outcome, we will always maintain transparency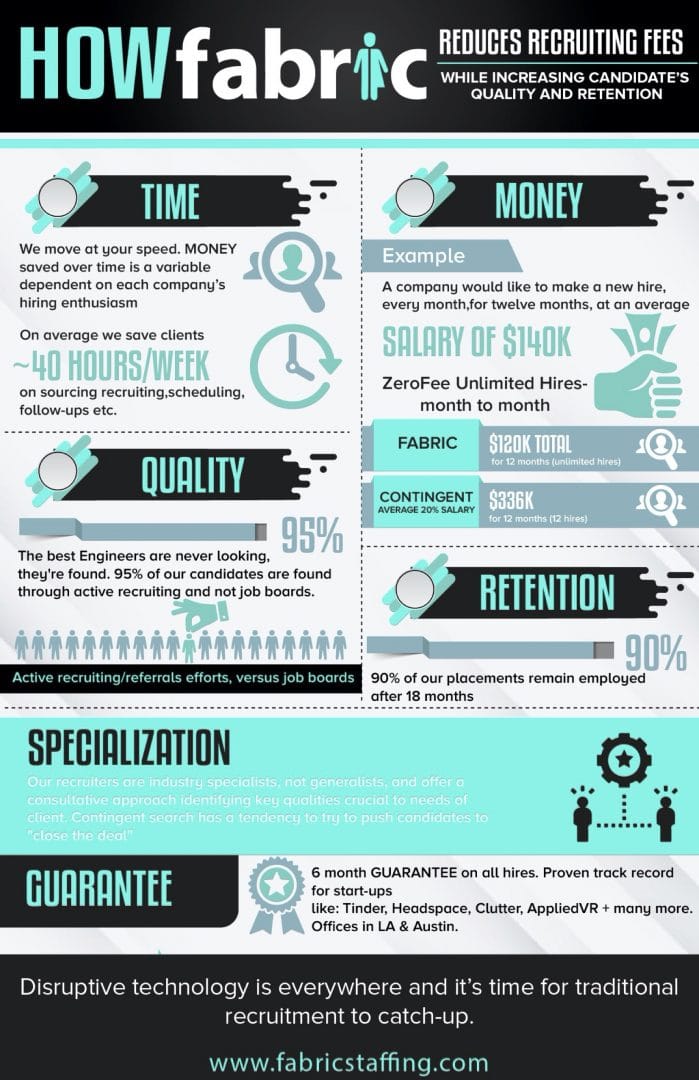 Building Genuine Relationships
We go beyond, taking extra steps to ensure quality meets your standards.
Successful Solutions
Identify the issues, understand interests, evaluate options